When you click on links to various merchants on this site and make a purchase, this can result in this site earning a commission. Affiliate programs and affiliations include, but are not limited to, the eBay Partner Network. As an Amazon Associate I earn from qualifying purchases.
For every entrepreneur, there's a point where you need to go off on your own. When you do it, you want to have the best advice you can get, and you're going to get the best advice from the best online business books. Just like my last top-5 list, in the interest of avoiding any disputes, I'm going to go in alphabetical order by title.
#1 The $100 Startup
Chris Guillebeau is the producer of one of my favorite podcasts, Side Hustle School, and I was excited to read his book on starting a new business.
This particular book focuses on starting a business with little to no financial backing. That was very important to me because of my strong independent streak. I've never wanted to let someone have a hold on me or attach strings! The idea that I could start doing what I love without securing an investor was super important.
Those two things together make this a no-brainer for a top 5 list.
#2 How to Blog for Profit
I hope I'm not tipping my hand by including this! I imagine that anyone who writes a blog, or wants to, wishes that they could make money from it.
And, of course, just like last time, I'm ecstatic that it's written by a woman. Supporting other women in the business world has been and continues to be a very important goal for me. Her website, Living Well Spending Less, is a valuable resource for anyone managing their finances. Combining that with making supplementary income from home is a one-two punch that's won me over, and I hope it'll do the same for you.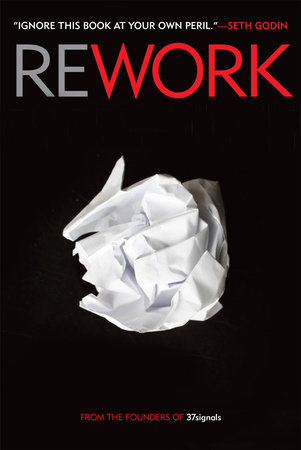 #3 Rework
One of the more traditional business-oriented books on my list, Rework is about one thing: focus. That's important to me as a writer, but it's equally important to anyone who wants to run a business. That's true whether it's just you in your bedroom, or a million people across the whole world. You need to be able to focus on one thing at a time, and make sure it works.
Jason Fried and David Heinemeier Hanssen have founded a handful of businesses, all of them successful, so if you want someone to listen to, they're definitely on the list.
If you're thinking of going into business, their methods prove successful time and again. Use their unparalleled advice on focus to make sure that you get every penny you deserve.
#4 Six Figure Second Income
One of the most important things that you need in being your own boss is confidence. Now, of course, some people are natural wellsprings of confidence. Maybe I come off as perfectly confident myself! But, I'm afraid, it's all an illusion! I'm as shy and nervous as they come. It's only because I've had a lot of success and a lot of people helping me along the way that I can feel as confident as I do.
Well, there are dozens of ways to feel confident. But the number one thing for most people is to have a safety net. Sure; some people will tell you that you don't need a safety net, and it's only holding you back. I don't agree with those people. You should make sure you don't interrupt your self-confidence! Not when it's your life on the line!
Lindahl and Rozek have written the perfect manual for exactly that goal, and I can't recommend it enough.
#5 Write to Market
Perhaps this is the odd one out in this list. The others have all been about business, on some level. But this one isn't. At least, it doesn't initially seem like it.
Chris Fox is a writer who's followed the same trajectory as many of us, and unlike some of us, he's making a killing at it, if his patreon income reports are to be believed. His book, How to Write 5000 Words a Day, is a great manual on how to make words. It's basic, but in another sense that means it's all tried and true stuff that nobody would ever have a disagreement with.
Well, that's all well and good; why on a list of books about online business? Well, for most people, you eventually have to start selling something. And what are you selling?
Well, sometimes you sell stuff you've got access to. You sell jewelry, or run it like an Etsy store. But if what you've got to offer your readers is knowledge, then what you want to sell is a book. And there, Chris Fox is as good a recommendation as I've ever come across.